Executive & Global Insurance Risk Managers
Providing insurance solutions to clients throughout the United States.
At Executive and Global, we want to help you protect your biggest assets; your business, your reputation, and your future. With the ever-expanding legal and government compliance environment, executives are under extreme risk of losing what they've spent their lives and career building.
We are committed to working with insurance companies that offer the highest quality of products and services. We take pride in putting your needs first while serving you with honesty and integrity. By taking a service-oriented approach to insurance, we go the extra mile to help you find the right coverage to give you peace of mind. Because protecting what matters most to you and your business is what we're here for.
About Our Agency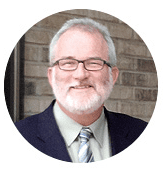 We're looking forward to working with you to assist you in protecting what matters most. We know the needs of our clients, and pride ourselves on meeting those needs with unparalleled service.
Greg Mattingly, Risk Manager Executive
The Solution To Your Insurance Needs
View More


Why choose Executive & Global Insurance Risk Managers?
Key attributes set us apart when it comes to serving the insurance needs of our clients.
Experience
With over 49 years of experience from our two owners, you will benefit from their knowledge. They will educate you and teach you of coverage options to protect your lifestyle.
Service
Become a client and you will discover what service really means. If you call—we will answer the phone. If we are busy and you call, leave us a message, and we will call you back.
Specialization
Professional and executive liabilities are our specialties. It is difficult, if not impossible, to be fully knowledgeable on all topics, so we focus only on a few.
Independence
As an independent agency, we exercise our ability to market your product needs with multiple insurance carriers to find the policy and pricing that makes the most sense for your company.
Urgency
Have you ever received a quote the day before your renewal? This leaves you with little options. With our agency, as you complete an application, we usually turn around and get you a quote within 24 hours.
A testament to our success.
"Greg was great to work with. He saved us money and most importantly protected our assets."
– B. Springer
Read More Reviews
What Makes Our Independent Agency Different?
We represent multiple insurance companies.
We are licensed insurance advisors.
We are by your side every step of the way.
We are there for you in your time of need.
Find Out How
  Contact Executive & Global Insurance Risk Managers
As an independent agency, we are here to help you find the right coverage.